AMY GREEN
CEO, Senior Executive Coach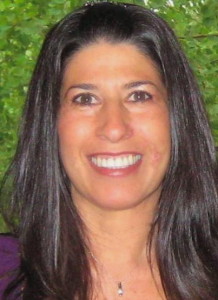 Amy has been helping clients improve the quality of their professional and personal interactions for over 23 years. She brings an array of diverse experiences to her practice and a compassionate understanding of the challenges currently facing our changing world. Amy brings to her coaching an ability to delve deeply beneath the surface to explore and identify meaning, challenge and life purpose for developing leaders.
As the President and owner of Dynamic Potential Executive Coaching, LLC her company serves a wide variety of professionals from entertainment industry professionals, Am Law 100 attorneys and law firms to corporate executives, entertainment industry talent, executives and managers, entrepreneurs and leaders in healthcare. She has designed and facilitated training's to help leaders generate success and satisfaction within their organizations.
Amy is a gifted coach, praised by clients for her warmth, humor, and ability to facilitate difficult conversations. She excels at creating an atmosphere of trust where people feel comfortable learning and practicing new skills. Through her coaching and teaching, Amy is able to help individuals and organizations innovate and create new ways of thinking and working that increase commitment, creativity, collaboration and productivity.
Amy is an ICF Professional Certified Coach (PCC) and certified graduate of The Newfield Network Coaching and Organizational Learning (NCOL) program in Washington, DC. As well, Amy has completed Mastery Courses in coaching with The Arbinger Institute, Naropa University and The Neuroleadership Institute. Amy is certified as a Prep-Profile Administrator. She is an active member of The International Coach Federation and The International Association of Coaches. She is a member of The National Association of Women Lawyers and The Oregon Women Lawyers Association, The California Women Laywers Association.
JUDITH GORDON
Communication and Business Development

Judith Gordon provides communication, business development and leadership training to law firms and other professional service firms. A lawyer, Lecturer-in-Law at UCLA School of Law, certified mediator and certified coach in Social and Emotional Intelligence, Judith helps firms and professionals grow their business, increase visibility, enhance their reputations, and lead more productive, satisfying lives.
Judith writes and speaks regularly on issues of well being and the high-achieving professional. She uses a combination of social and emotional intelligence tools, stress management techniques and contemplative practices to create programs for professionals who are driven to thrive both professionally and personally.
Judith practiced law before her segue into business communications. She spent several years as Associate Director of Communications at an economic think tank in Santa Monica where she co-authored Economic Prosperity, Women and Access to Credit: Best Practices in the Financial Market (2000), a Special Report commissioned by the National Women's Business Council, the Advisory Panel to the U.S. President and Congress on economic issues important to women.